Tegenungan Waterfall is a beautiful and well-kept secret waterfall in Ubud village, specifically in Tegenungan Kemenuh town, District Sukawati, Gianyar. This waterfall is around 16 kilometers from Denpasar City and takes about 45 minutes to arrive by car. In addition, the water is clean and clear. It is the most interesting Waterfall to visit when on vacation in the Bali Islands, and it is perfect for cleaning or simply playing in the water. Tegenungan waterfall has always left an indelible mark on the hearts of tourists who have visited here, so it is no surprise that the Tegenungan waterfall tourist attraction has grown in popularity among both foreign and domestic tourists, and has become the island of Bali's most frequently visited waterfall tourist attraction. 
Things To Know Before Visit Tegenungan Waterfall
Tegenungan as a very famous waterfall tourist destination in Ubud village, Tegenungan waterfall has very complete facilities where there is a very large parking lot, so you don't have to worry about parking here because it can accommodate many cars and motorbikes, there are stairs to go down to the waterfall where there are beso handles on the left and right, so access to go down to the waterfall becomes easier. There is a place to change clothes at the waterfall, so you don't have to worry about finding a place to change clothes here, and there is also a toilet that you can use, besides that at the waterfall location there is a gazebo as your place to rest, there is a very beautiful selfie spot with a waterfall background, there is a canteen that sells various snacks and cold drinks that you can buy when you are thirsty. A facility that really spoils tourists who want to visit the Tegenungan waterfall in this Ubud village
Tegenungan Waterfall is always talked about and makes many tourists very curious about the natural beauty of this waterfall on offer, if you really like waterfalls, then this Tegenungan waterfall is one of the right tourist destinations for you, besides its location which is not far away and also offers a very enchanting sight. For those of you who want to visit the Tegenungan waterfall, here are some tips that might help you in adding information before heading to this waterfall. What you need to know when visiting Tegenungan Waterfall is:
The opening hours of this Tegenungan waterfall are from the morning at 07.00 am and close at 18.30 pm, so if you want to go here make sure the hours are between these hours, so you will not be in vain going here but the waterfall is closed or not yet open. The best time is in the morning because it is still quiet and there are not so many tourists, so you can be free at this Tegenungan waterfall
If you want to soak in this tegenungan waterfall, make sure you bring a change of clothes and towels, because here there are no towels provided and there is only room to change clothes, because you will be tempted to play in the water in this waterfall, an experience that may not be possible forgotten in spending time during your vacation on the beloved island of Bali by playing in the water at the Tegenungan waterfall
Do not be right in the splash of the waterfall, because the discharge of this waterfall is very large and can be dangerous if it hits you directly, it is recommended to soak in the existing boundaries, such as bathing on the edge and the pool on the edge is not too deep, but if you go to the middle of the pool is very deep and the undercurrent is like sucking, so to be safe it's better to soak in the boundaries of the flag that is here
Do not litter and always keep it clean, this waterfall as a very popular tourist destination to visit, and the administrators of the waterfall take care and maintain cleanliness, it is expected that tourists who come here to throw garbage in the place provided and also to always maintain cleanliness so that the atmosphere and scenery remain very beautiful
For those want to have amazing picture of the waterfalls, the right time to take picture is in the evening. In case you come in the morning, you will believe that it hard to get a respectable photo by virtue of the light coming into your camera to be substandard contrasted with the blazing light emissions morning sun so that your photographs will be over uncovered. We from Bali Tours are always ready to take you here by using a private car along with an experienced driver, fuel oil and with satisfying service. Suitable for those of you who like natural attractions that offer fantastic natural scenery and light trekking tours to the location of Blangsinga steep water. Enjoy the sensation of a vacation by visiting the Tegenungan waterfall tourist attraction that will make a different color in completing your vacation on the island of Bali.
Best Seller Our Tour Activity
It wouldn't be full if we didn't participate in one of the following activities that will raise your heart rate while on vacation in Bali.
These are just a few of the many attractions that Bali has to offer. Take your time, enjoy the island's natural beauty, rich culture, and friendly people, and do whatever you want.
Hire Car with Experienced English Speaking Driver
After purchasing your ticket, you will receive a confirmation email. We exclusively drive brand-new, meticulously maintained vehicles in terms of cleanliness and efficiency.They are available in a variety of capacities and levels of luxury to accommodate various group sizes and budgets. By clicking "BOOK THIS CAR" next to any of the vehicles mentioned below, you can reserve a car and a driver.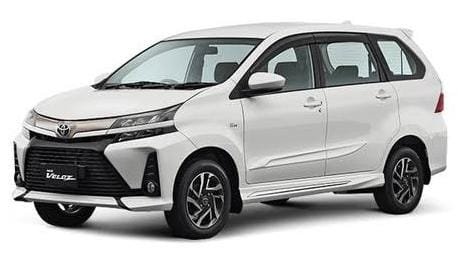 4 persons with luggage (max 6 without luggage)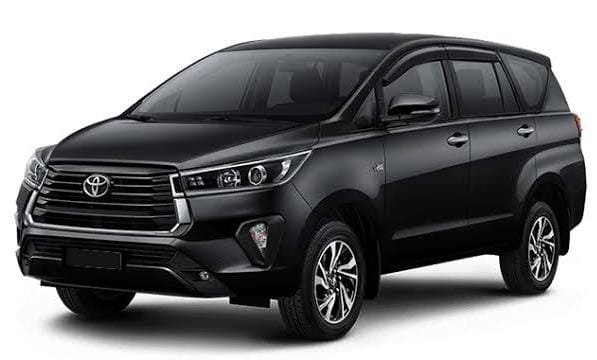 4 persons with luggage (max 6 without luggage)
12 persons with luggage (max 16 without luggage)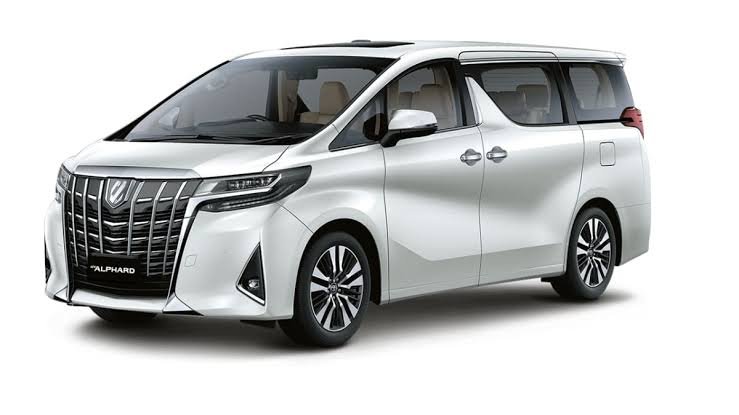 4 persons with luggage (max 6 without luggage)
Why Choose Us Bali Trip Paradise
The Experience of Those Who Vacation With Us
Ahmed Apia
The perfect mentor who drive us around Indonesia. He really helped us and helped us a lot. Think of a driver who is friendly and answers every question we ask. When we told him that we were here for a trip, he took us to many beautiful places and helped us a lot in transportation. Thank you for a very helpful person. We were very pleased with him, if you come here, make sure to keep him.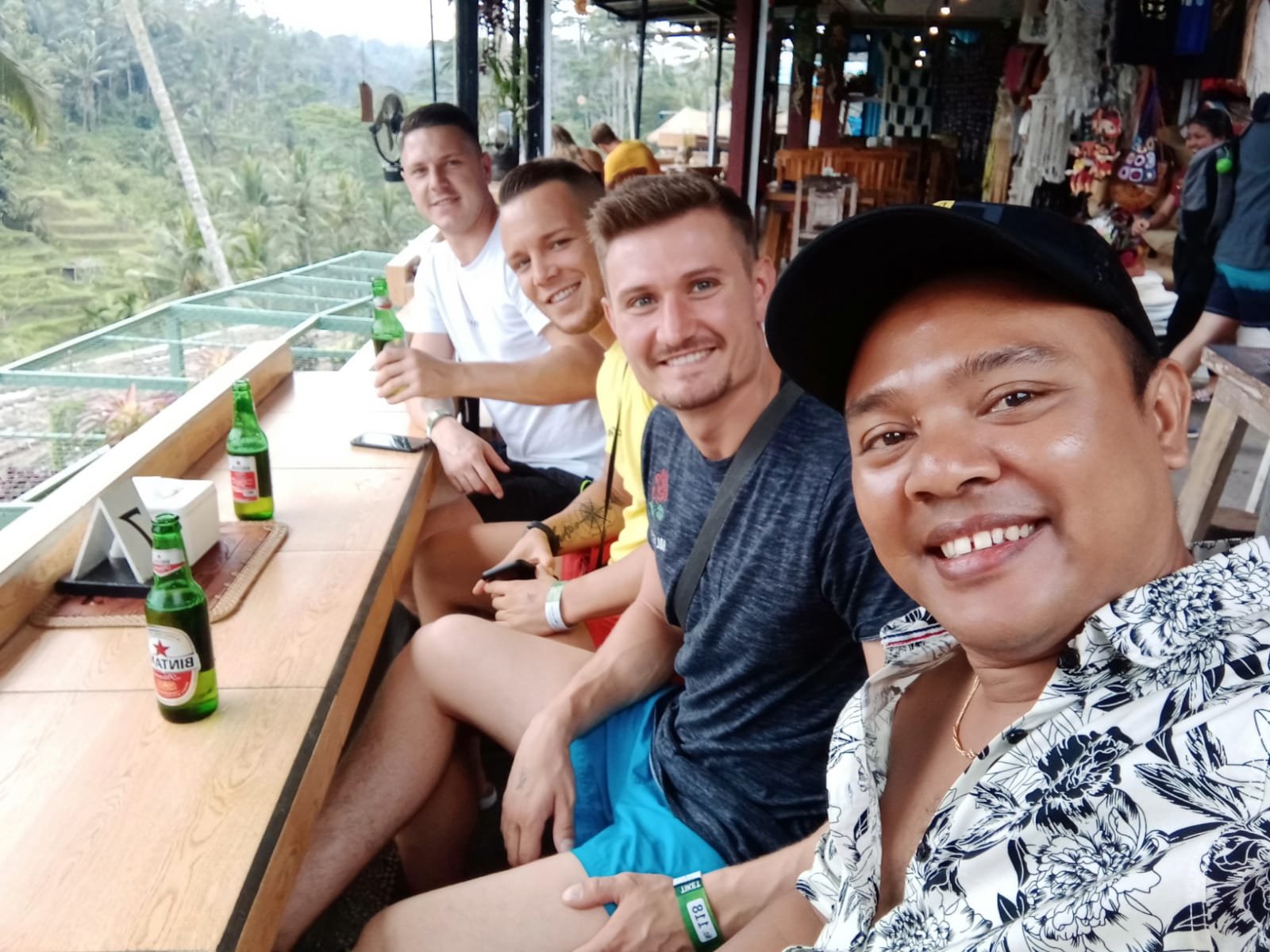 Delfiana
Went to Bali,Indonesia for 1 week, meet with friends who Book Balitrip Paradise. I was impressed with the guys name Kadek Reven. His such a great host, very accomodating and he makes sure his guest are safe and having fun. His always on top of his A game. if you have questions. he always have the right answer.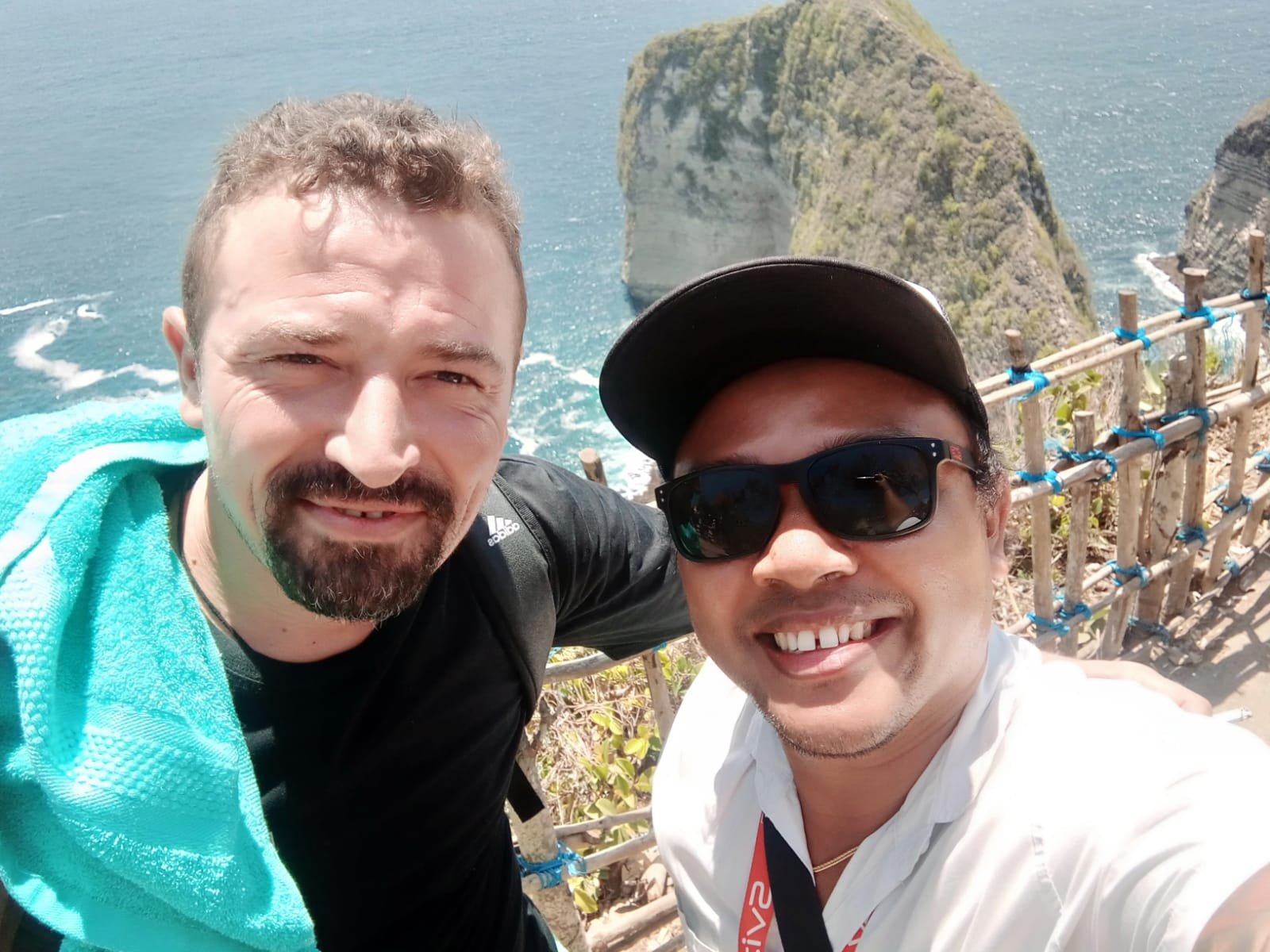 Shugsun
Reven was great, informative, patient, friendly guide who speaks well in English, he always went above and beyond to help our group and making sure that we are safe and comfortable, knowledgable and obviously very happy to share his beautiful country and culture with us. Ketut was very responsive always answers questions and inquiries to all our wants with our itinerary just to have a smooth and well organized tour around Bali, and even with no reservation fee ( the settlement was based on trust heeheh fullpayment when we arrived) absolutely no regrets in arranging this with your team. Thank you, thank you. Bali Trip Paradise Team, for the super B service and keeping us safe althrougout the trip. Definitely had a great time and would recommend to any and all looking for a really awesome tour in Bali. Memories to last a lifetime! Be back soon for some beach swimming and sunsets.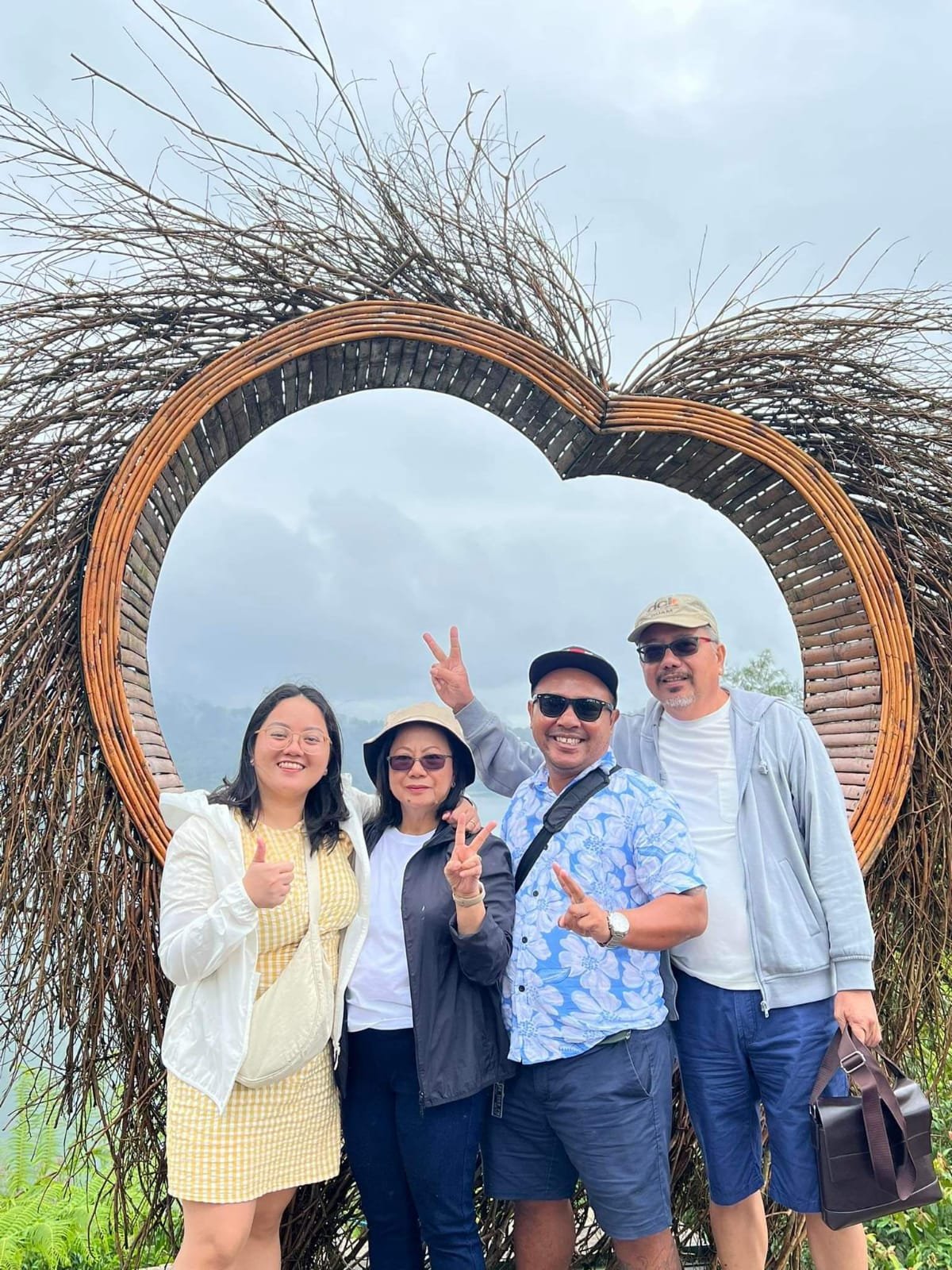 Willlies
Ketut is the best driver and guide. I had great time for my ubud trip. Flexible is the key! He make sure that i can go to places that i wanted to go, and to skip places i don't intend to go. He also help me to arrange my Nusa Penida trip. He make sure the trip is safe and smooth. Overall, Ketut is the best driver and guide. Thank you so much.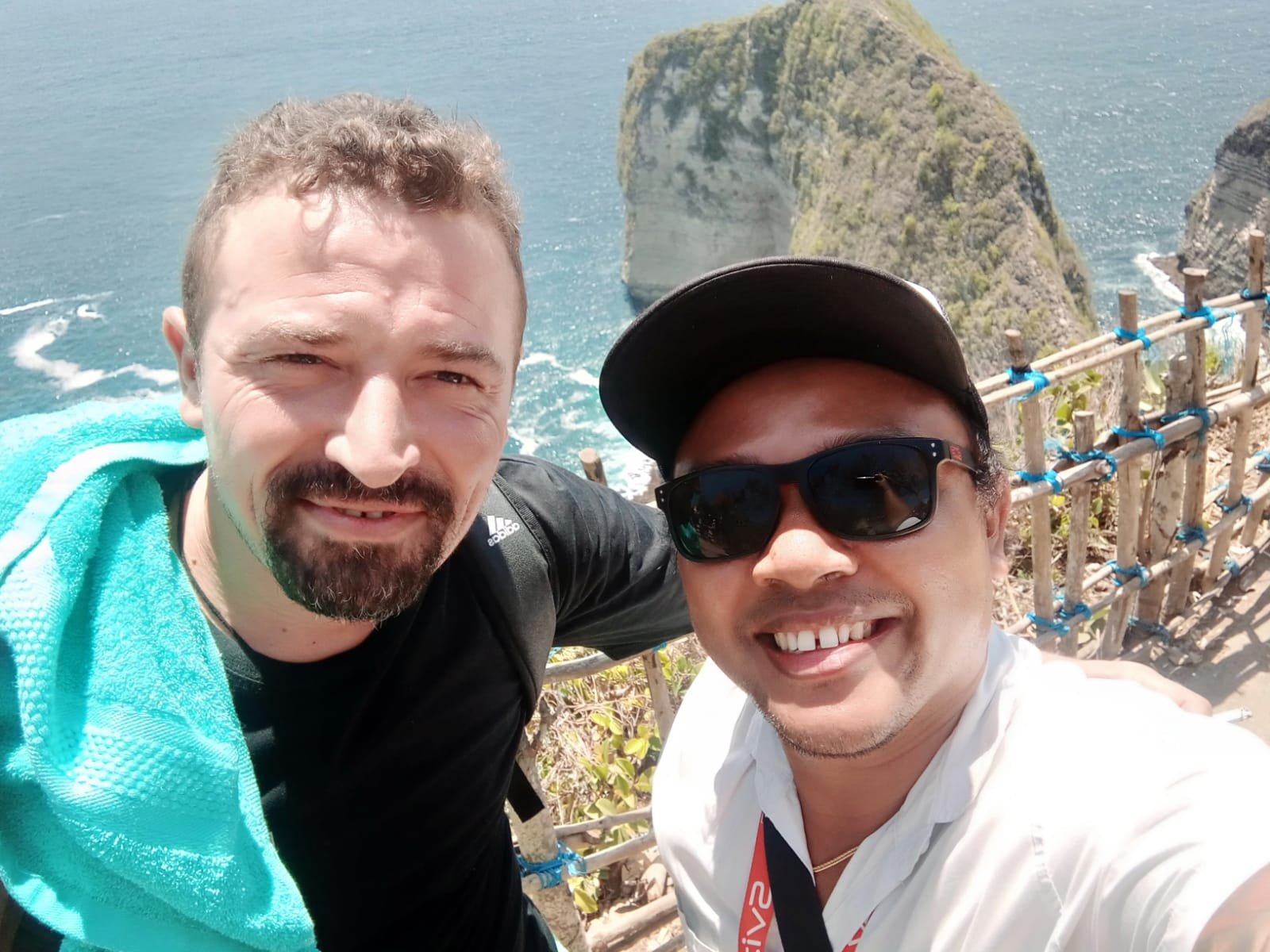 Happing
I went through Bali Trip Paradise to visit Ubud, I made a private tour with Ketut and I loved it. He is a good tour guide, a good taxi driver but also a good photographer to capture your most beautiful photos. I highly recommend Bali Trip Paradise when organizing your trip, you won't be disappointed! Thank You
Our Customer Support is ready to assist you with more specific information about Bali island