In Bali, there are lots of restaurants that serve Western food and also Asian food. but in Bali, there are also many Balinese specialties which are certainly very appetizing. many tourists want to learn to cook the typical food of the island of Bali, and we have summarized a very suitable place to learn to cook Balinese food. let's see
Below Are Some Places for Cooking Class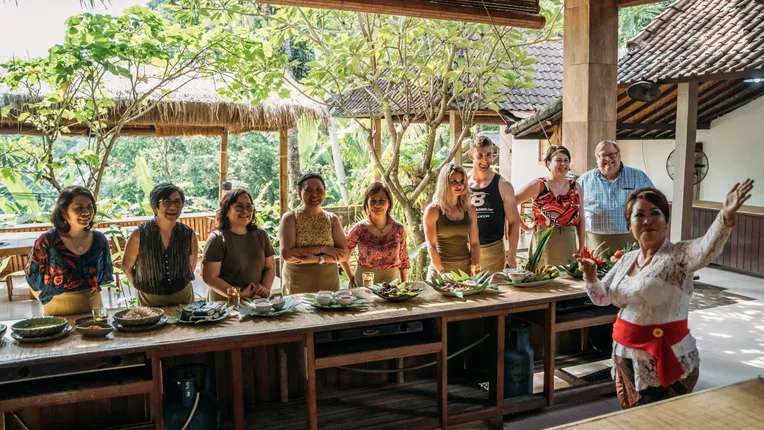 All classes are conducted in English by Balinese chefs fully conversant with Balinese cuisine and culture in a relaxed, friendly atmosphere in our beautiful kitchen- garden. Locally grown and sourced ingredients. Experience authentic coconut-oil processing plus learn to make a simple offering. Discover Balinese family life by exploring Laplapan village, chatting with local farmers and residents or by touring our temple.
Recipes and notes supplied for you to keep. Your choice of meat or vegetarian dishes.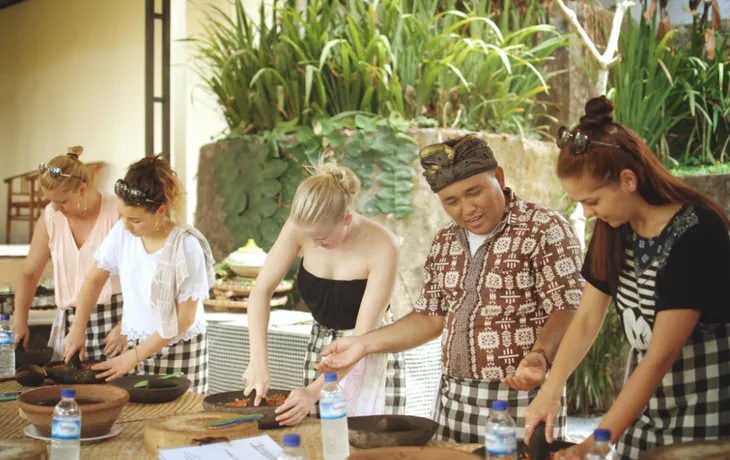 Class starts with a trip to a local market. In Bali Markets open early, The food markets are a great way to introduce students to Bali culture and lifestyle.Touring a traditional outdoor market provides insight both into how Balinese people approach cooking and how many spend their day. These lessons are as important as those in the kitchen. The Balinese Cooking Class that we offer are completely hands on and conducted in English, students will be provided their own cooking station and utensils to prepare and cook all of dishes by themselves.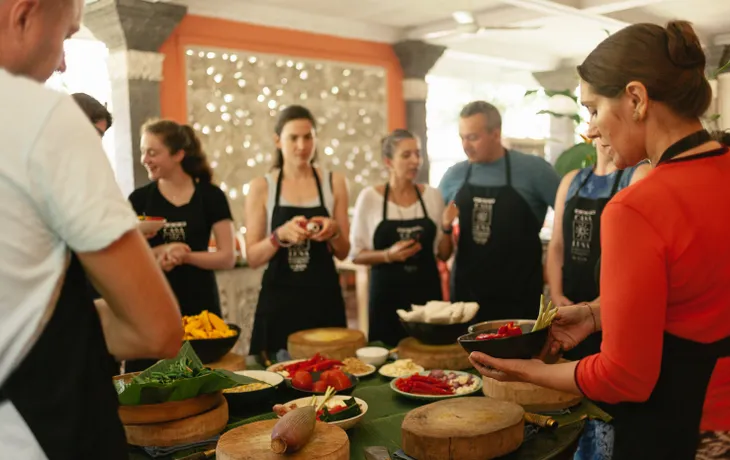 Class discussions are relaxed and friendly and are held in the elegant grounds of the second Honeymoon Guesthouse. They include specific references to the role of food in Balinese society, its ceremonial use, and religious importance.
This is the change to learn the Balinese traditional dish for everyone, especially the one who loves Balinese food. Herbs and all ingredients are the interesting parts because you will not find them in your country. There are only in Bali, which why we call it local traditional food. Moreover, you will learn and see the culture of the Balinese. This class will be the a wonderful experience in your life.
Best Seller Our Tour Package
It wouldn't be full if we didn't participate in one of the following activities that will raise your heart rate while on vacation in Bali.
These are just a few of the many attractions that Bali has to offer. Take your time, enjoy the island's natural beauty, rich culture, and friendly people, and do whatever you want.
Hire Car with Experienced English Speaking Driver
After purchasing your ticket, you will receive a confirmation email. We exclusively drive brand-new, meticulously maintained vehicles in terms of cleanliness and efficiency. They are available in a variety of capacities and levels of luxury to accommodate various group sizes and budgets. By clicking "BOOK THIS CAR" next to any of the vehicles mentioned below, you can reserve a car and a driver.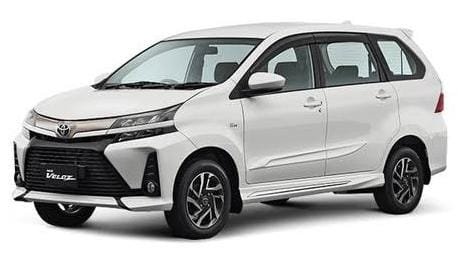 4 persons with luggage (max 6 without luggage)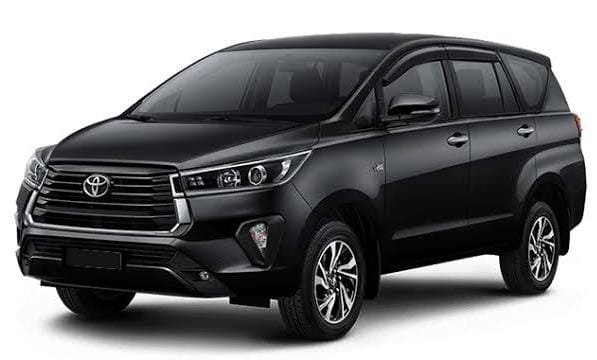 4 persons with luggage (max 6 without luggage)
12 persons with luggage (max 16 without luggage)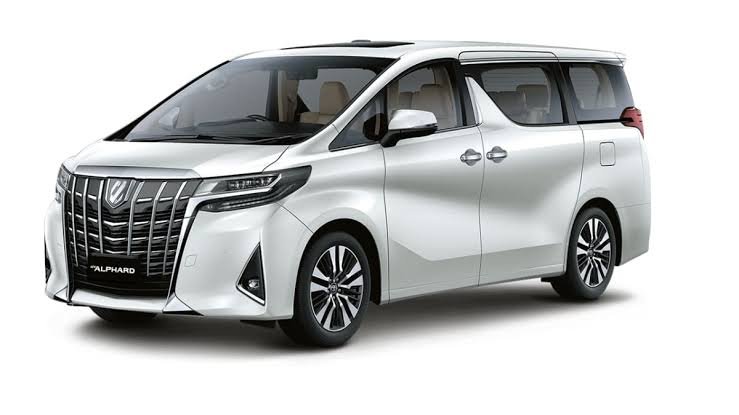 4 persons with luggage (max 6 without luggage)
Why Choose Us Bali Trip Paradise
The Experience of Those Who Vacation With Us
Ahmed Apia
The perfect mentor who drive us around Indonesia. He really helped us and helped us a lot. Think of a driver who is friendly and answers every question we ask. When we told him that we were here for a trip, he took us to many beautiful places and helped us a lot in transportation. Thank you for a very helpful person. We were very pleased with him, if you come here, make sure to keep him.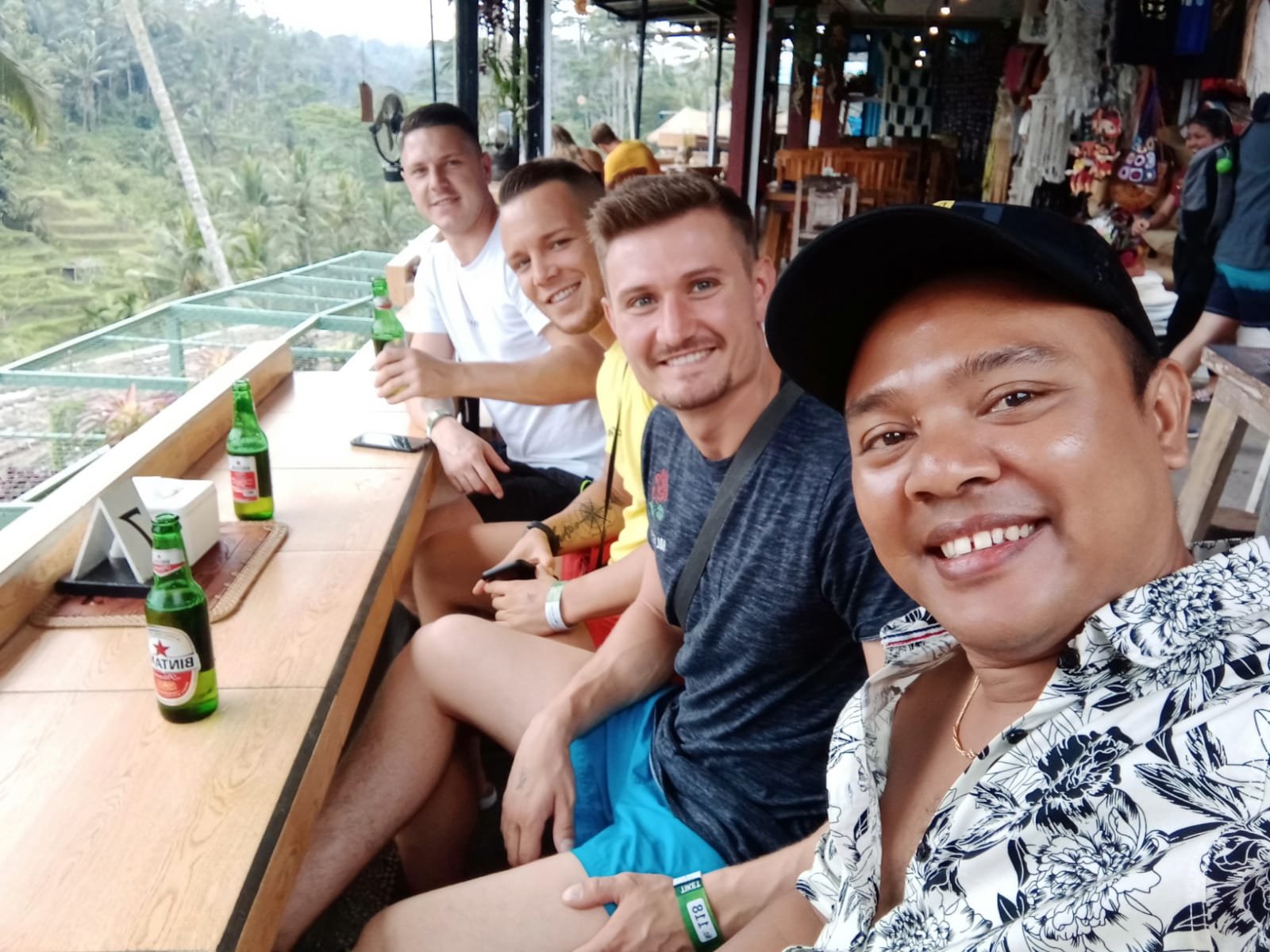 Delfiana
Went to Bali,Indonesia for 1 week, meet with friends who Book Balitrip Paradise. I was impressed with the guys name Kadek Reven. His such a great host, very accomodating and he makes sure his guest are safe and having fun. His always on top of his A game. if you have questions. he always have the right answer.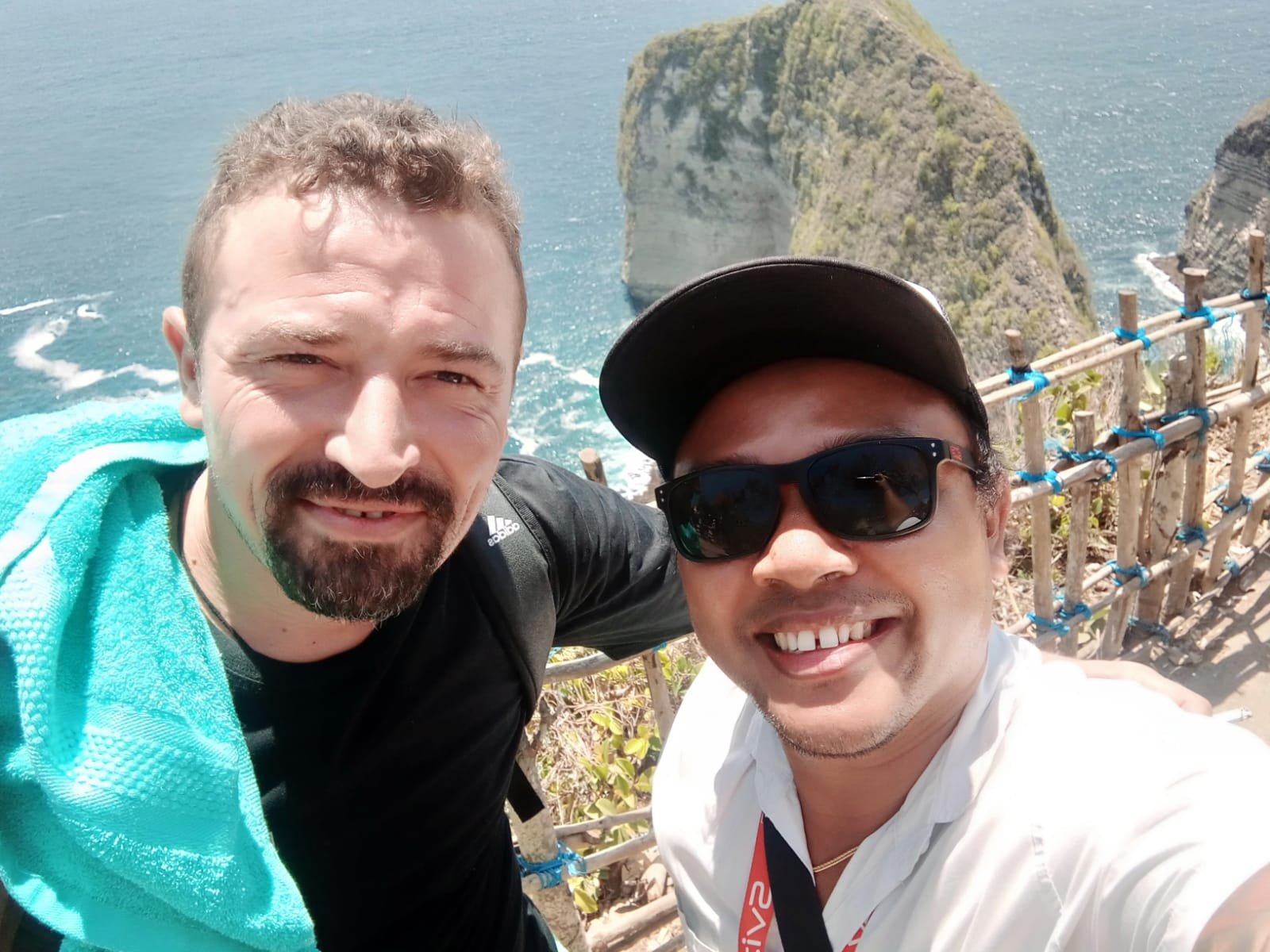 Shugsun
Reven was great, informative, patient, friendly guide who speaks well in English, he always went above and beyond to help our group and making sure that we are safe and comfortable, knowledgable and obviously very happy to share his beautiful country and culture with us. Ketut was very responsive always answers questions and inquiries to all our wants with our itinerary just to have a smooth and well organized tour around Bali, and even with no reservation fee ( the settlement was based on trust heeheh fullpayment when we arrived) absolutely no regrets in arranging this with your team. Thank you, thank you. Bali Trip Paradise Team, for the super B service and keeping us safe althrougout the trip. Definitely had a great time and would recommend to any and all looking for a really awesome tour in Bali. Memories to last a lifetime! Be back soon for some beach swimming and sunsets.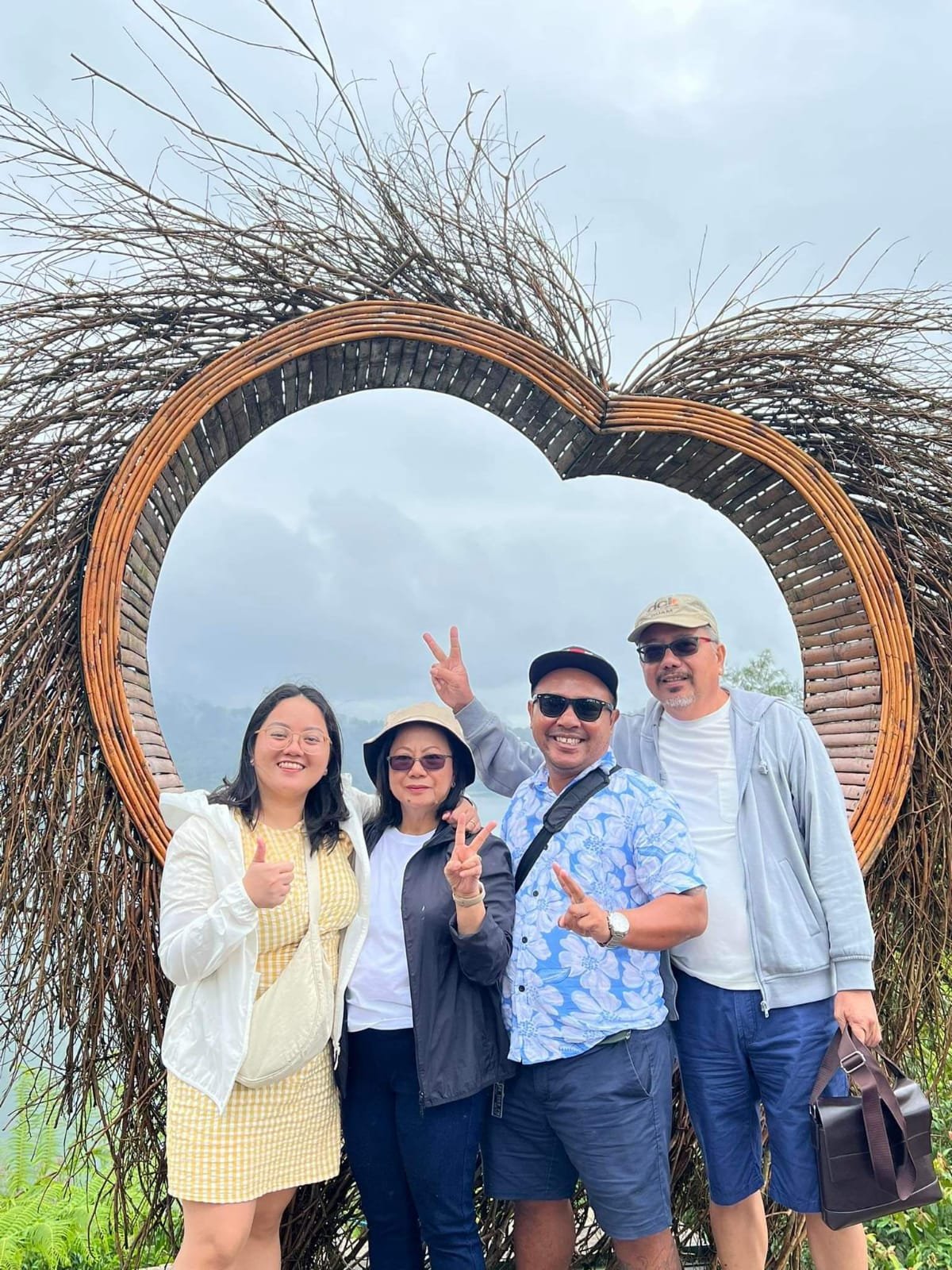 Willlies
Ketut is the best driver and guide. I had great time for my ubud trip. Flexible is the key! He make sure that i can go to places that i wanted to go, and to skip places i don't intend to go. He also help me to arrange my Nusa Penida trip. He make sure the trip is safe and smooth. Overall, Ketut is the best driver and guide. Thank you so much.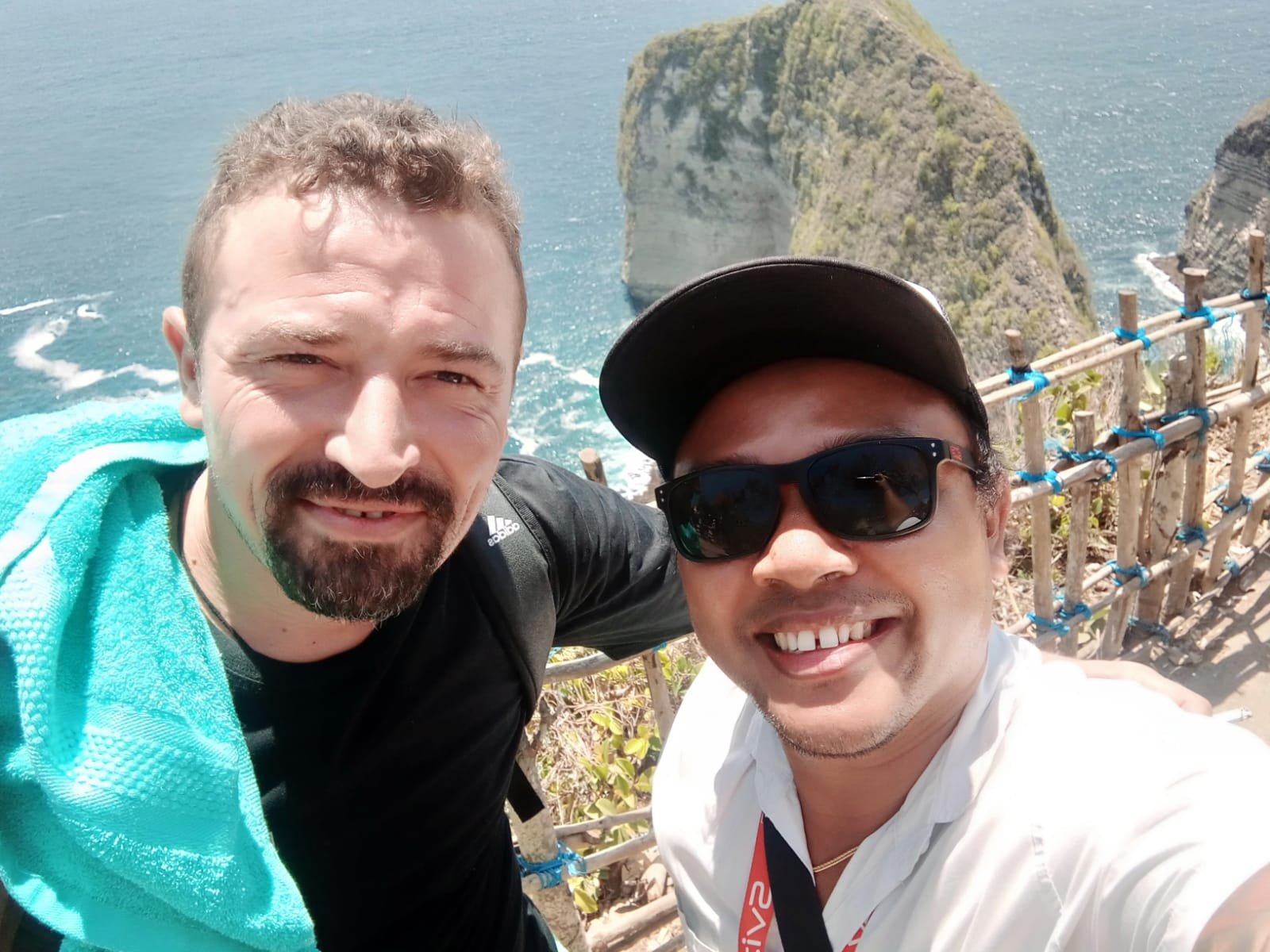 Happing
I went through Bali Trip Paradise to visit Ubud, I made a private tour with Ketut and I loved it. He is a good tour guide, a good taxi driver but also a good photographer to capture your most beautiful photos. I highly recommend Bali Trip Paradise when organizing your trip, you won't be disappointed! Thank You
Our Customer Support is ready to assist you with more specific information about Bali island