Taman National Bali Barat
West Bali National Park is located in the western part of the island of Bali in Indonesia. This national park has an area of 19,002.89 hectares consisting of a terrestrial area of 15,587.89 hectares. and waters area of 3,415 ha and as a conservation area, the management of the West Bali National Park (TNBB) 
Geographically it is between 114º26′ – 114º35′ East Longitude and 5º5′ – 5º13′ South Latitude. Administratively the location of the West Bali National Park area is included in the Province of Bali, Jembaran Regency and Buleleng Regency.
Things To Know Before Visit Taman Nasional Bali Barat
Before officially becoming a national park, many phases have been passed. Like what? Here's the explanation:
August 13, 1947, the decision of the Council of Kings of Bali No. E/1/4/5/47, a 19,000 hectare Bali Nature Protection Park was created.
In 1970, the Minister of Agriculture Decree No. 40/Kpts/Um/81970, states that the Bali Starling bird is a protected endangered species.
On October 14, 1982, the TNBB was declared to coincide with the World National Park Congress in Denpasar, Bali.
September 15, 1995, according to Forestry Decree No. 493/KptsII/95 stipulates that TNBB has an area of 19,000 hectares.
The TNBB area is designated as a "World Heritage Site" or also called a World Heritage Site. Now the park is managed by the Sustainable Group with a natural tourism utilization permit
The location of the park is at the western tip of Bali Island, which is located in two areas, namely on Jalan Raya Cekik Gilimanuk, Melaya District, Jembrana Regency and in Sumberkelampok Village, Gerokgak District, Buleleng Regency, Bali Province.
This area has several zones, namely the core zone, jungle zone, utilization zone, marine protection zone, religious and historical zone, special zone and traditional zone. This park is also used for research, science, tourism, recreation and to support culture.
The following is the route to get to TNBB:
The northern route, via Jalan Raya Gilimanuk-Singaraja.
Southern route, via Jalan Raya Gilimanuk-Denpasar.
Via Jalan Raya Gilimanuk-Cekik-Negara for about 43 km or Jalan Raya Cekik-Seririt-Singaraja for about 85 km.
The route from Java Island, crossing to Gilimanuk, then using the bus to Cekik.
By air, at Ngurah Rai Airport, Denpasar, it will be continued via the southern route.
From Kuta then to Ubung Terminal, then head to Gilimanuk then to the National Park Office.
From Gilimanuk then head to Labuan Lalang, then rent a boat to TNBB.
The following is a pricelist of entrance tickets to TNBB, namely:
Local tourists, weekdays IDR 10,000 and weekends IDR 15,000 per person.
Tourists, weekdays IDR 200,000 and weekends IDR 300.00 per person.
This fee is only for entering the national park area, guys, if you want to enter a certain object, you still need to pay again.
For visitors who want to do research, they will be charged around IDR 400,000 in one day and will be accompanied by a guide. However, the research should not enter the core zone, because the manager wants to protect the flora and fauna ecosystem there.
TNBB operational hours every Monday-Sunday 08.00-18.00 WITA. You can come here every day or on big holidays, guys.
There are many interesting things that can add to your holiday experience, such as camping in this area, besides that a vacation in a national park can add to your education about various kinds of exotic rare flora and fauna first hand.
It's true that this national park has rainforests that are still well-maintained, but you don't need to worry about the facilities provided, because the TNBB is already known to the world, the facilities in this area are complete, namely:
Cottage
Diners and restaurants
Information Center
Observation tower
Motorboat
Camping site
Shelters
Communication radio
Nature love guesthouse
Clean toilets
Diving equipment
trekking
Diving equipment
Best Seller Our Tour Activity
It wouldn't be full if we didn't participate in one of the following activities that will raise your heart rate while on vacation in Bali.
These are just a few of the many attractions that Bali has to offer. Take your time, enjoy the island's natural beauty, rich culture, and friendly people, and do whatever you want.
Hire Car with Experienced English Speaking Driver
After purchasing your ticket, you will receive a confirmation email. We exclusively drive brand-new, meticulously maintained vehicles in terms of cleanliness and efficiency.They are available in a variety of capacities and levels of luxury to accommodate various group sizes and budgets. By clicking "BOOK THIS CAR" next to any of the vehicles mentioned below, you can reserve a car and a driver.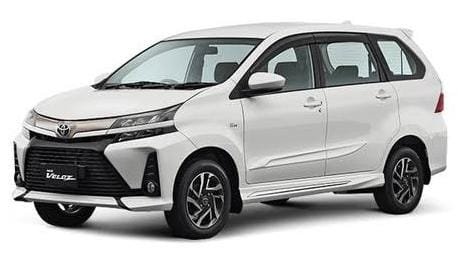 4 persons with luggage (max 6 without luggage)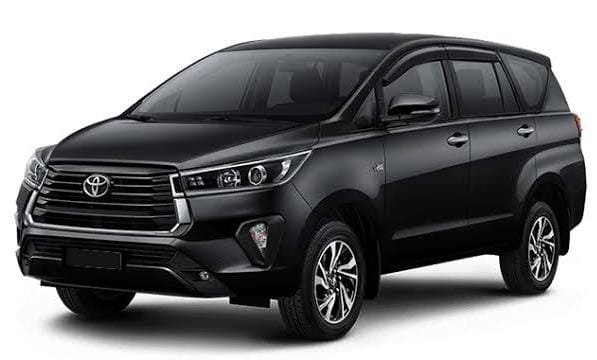 4 persons with luggage (max 6 without luggage)
12 persons with luggage (max 16 without luggage)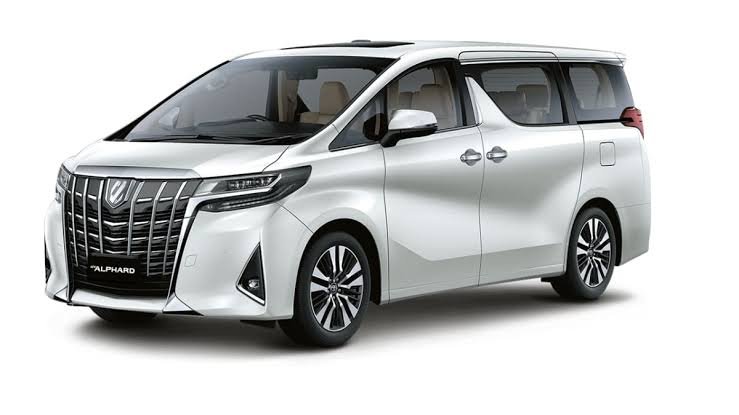 4 persons with luggage (max 6 without luggage)
Why Choose Us Bali Trip Paradise
The Experience of Those Who Vacation With Us
Ahmed Apia
The perfect mentor who drive us around Indonesia. He really helped us and helped us a lot. Think of a driver who is friendly and answers every question we ask. When we told him that we were here for a trip, he took us to many beautiful places and helped us a lot in transportation. Thank you for a very helpful person. We were very pleased with him, if you come here, make sure to keep him.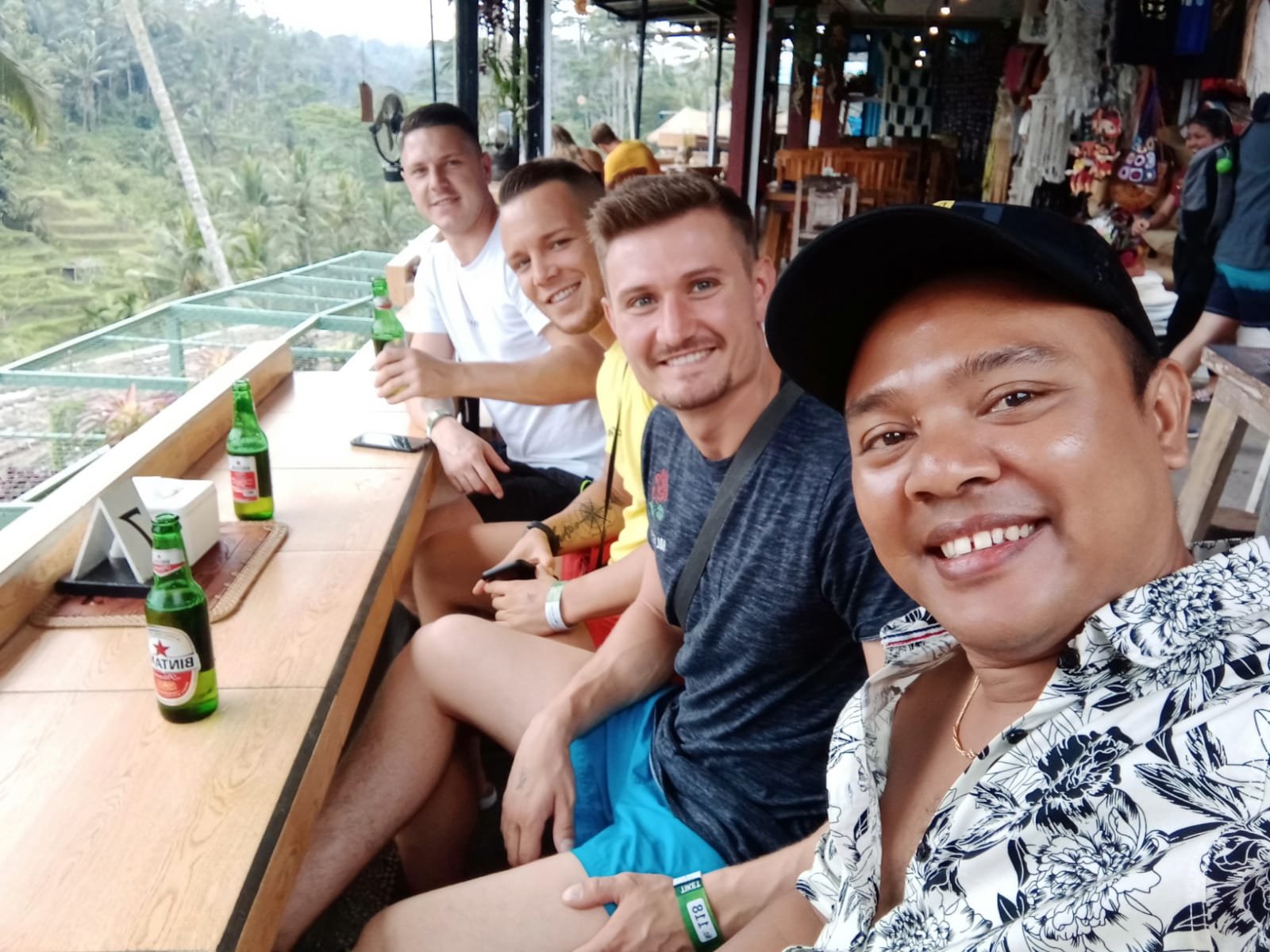 Delfiana
Went to Bali,Indonesia for 1 week, meet with friends who Book Balitrip Paradise. I was impressed with the guys name Kadek Reven. His such a great host, very accomodating and he makes sure his guest are safe and having fun. His always on top of his A game. if you have questions. he always have the right answer.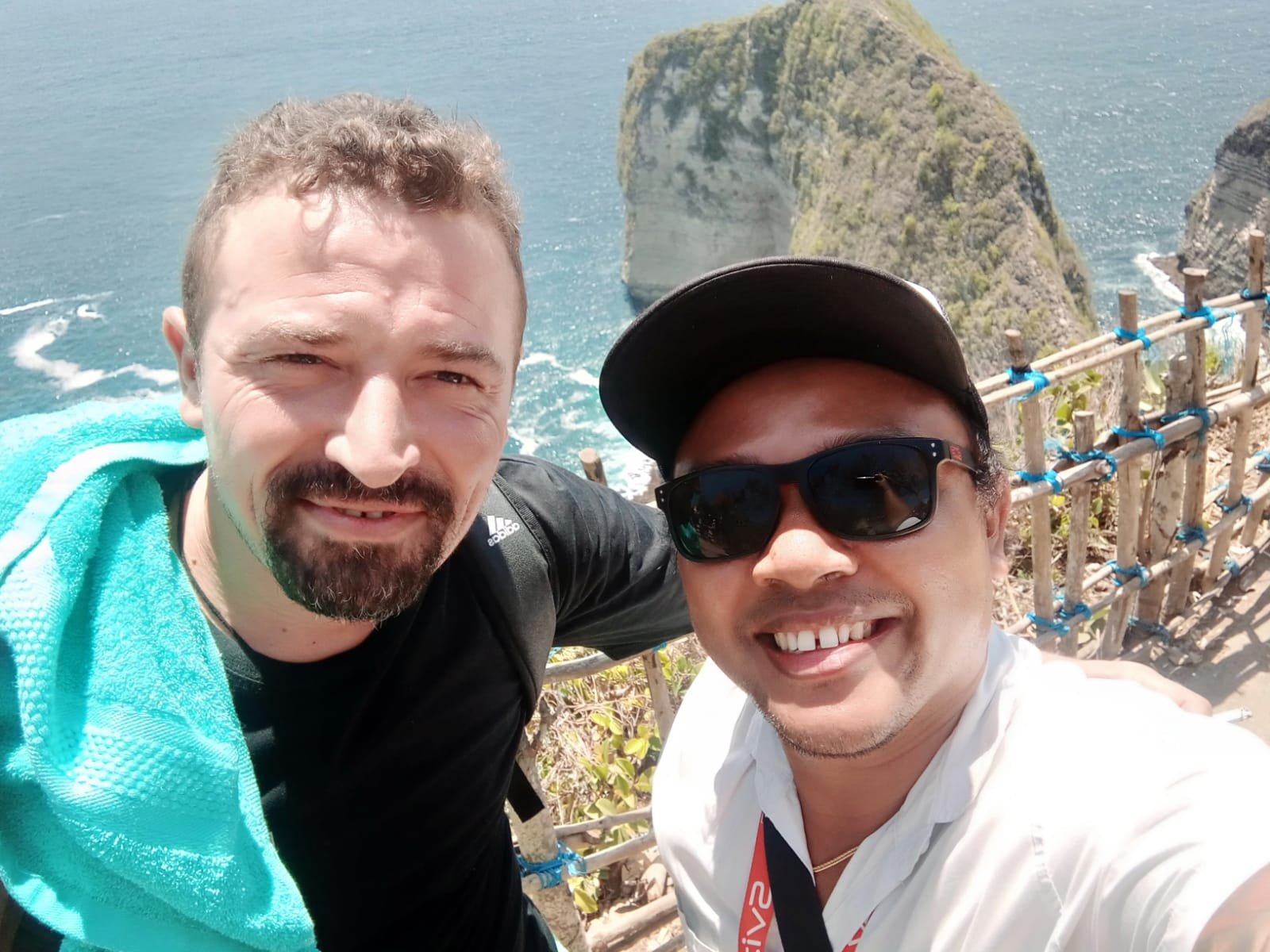 Shugsun
Reven was great, informative, patient, friendly guide who speaks well in English, he always went above and beyond to help our group and making sure that we are safe and comfortable, knowledgable and obviously very happy to share his beautiful country and culture with us. Ketut was very responsive always answers questions and inquiries to all our wants with our itinerary just to have a smooth and well organized tour around Bali, and even with no reservation fee ( the settlement was based on trust heeheh fullpayment when we arrived) absolutely no regrets in arranging this with your team. Thank you, thank you. Bali Trip Paradise Team, for the super B service and keeping us safe althrougout the trip. Definitely had a great time and would recommend to any and all looking for a really awesome tour in Bali. Memories to last a lifetime! Be back soon for some beach swimming and sunsets.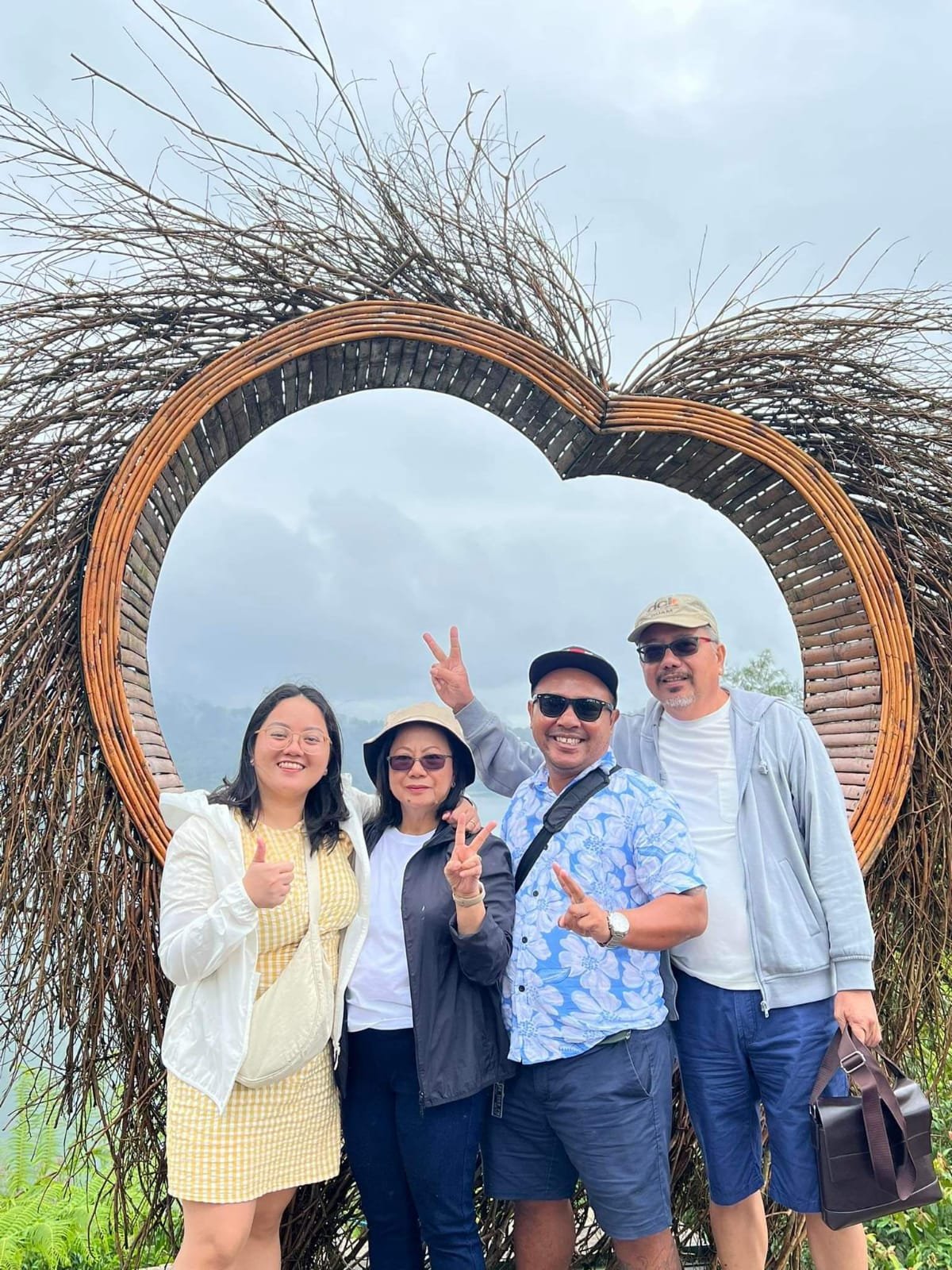 Willlies
Ketut is the best driver and guide. I had great time for my ubud trip. Flexible is the key! He make sure that i can go to places that i wanted to go, and to skip places i don't intend to go. He also help me to arrange my Nusa Penida trip. He make sure the trip is safe and smooth. Overall, Ketut is the best driver and guide. Thank you so much.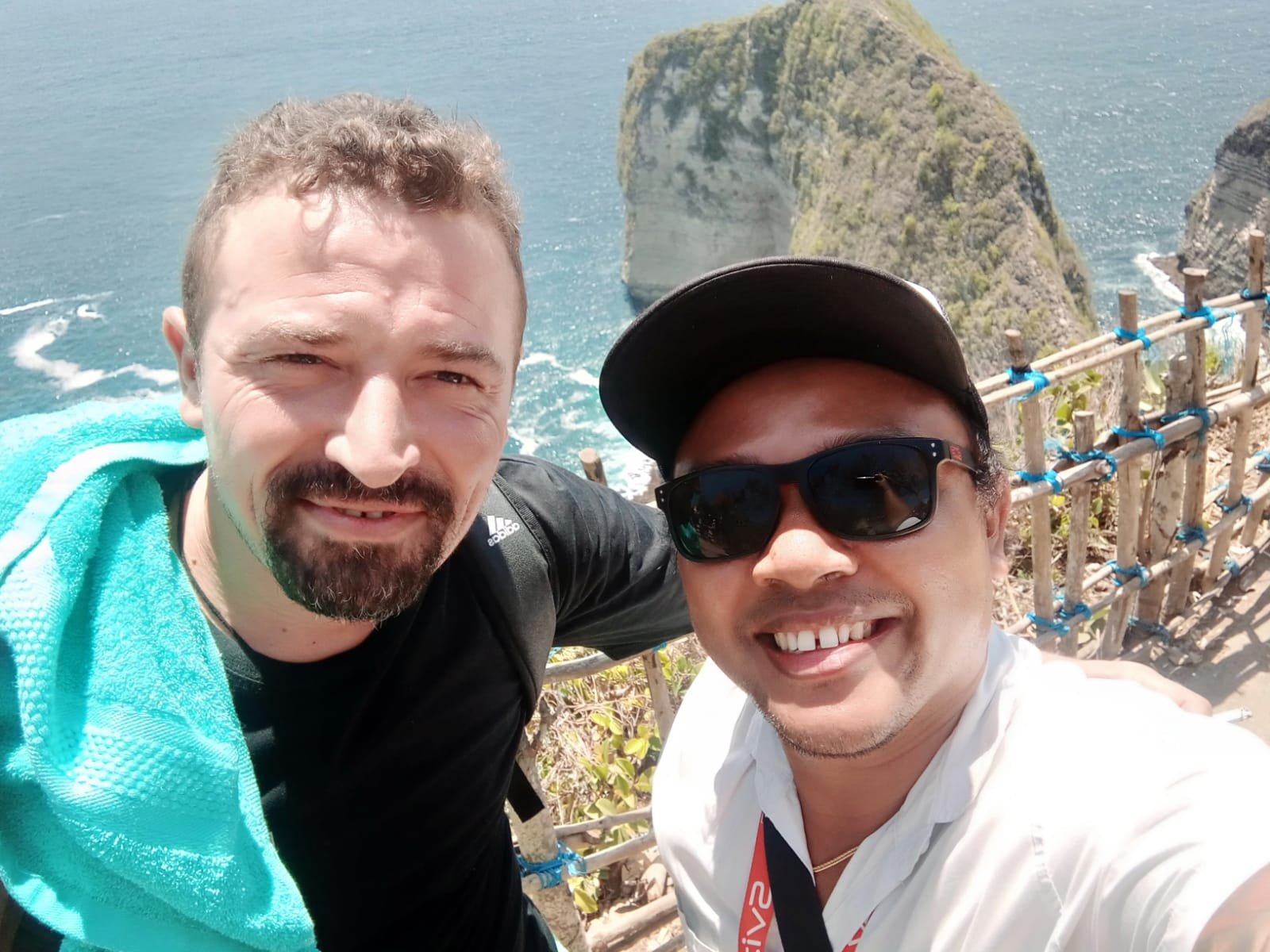 Happing
I went through Bali Trip Paradise to visit Ubud, I made a private tour with Ketut and I loved it. He is a good tour guide, a good taxi driver but also a good photographer to capture your most beautiful photos. I highly recommend Bali Trip Paradise when organizing your trip, you won't be disappointed! Thank You
Our Customer Support is ready to assist you with more specific information about Bali island